Home » All Drawings » Art Studies
Art Studies
Besides for the face, no references have been used for the rest of this first study. My main goal was experimenting with less saturation and contrast. You can see a full timelapse from this painting on Youtube.
The main brushwork was made in Colors!, a Nintendo 3DS painting app I often bring up on this site. I have a few Stardew Valley and Harry Potter fanarts, and other misc. sketches with giant people in fantasy, landscapes and Harvest Moon Fanarts.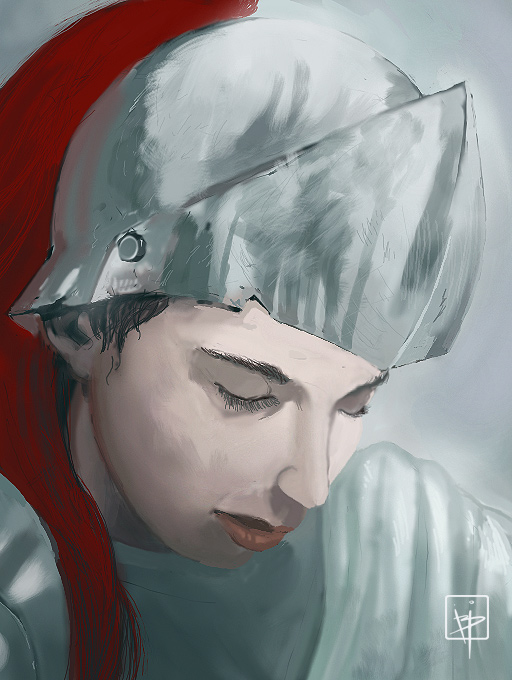 This is a Saint Francis master study, by Peter Paul Rubens. I avoid overlapping both images and using the color picker to compare anything until the painting is finished. You can check timelapse videos for both of the master studies below.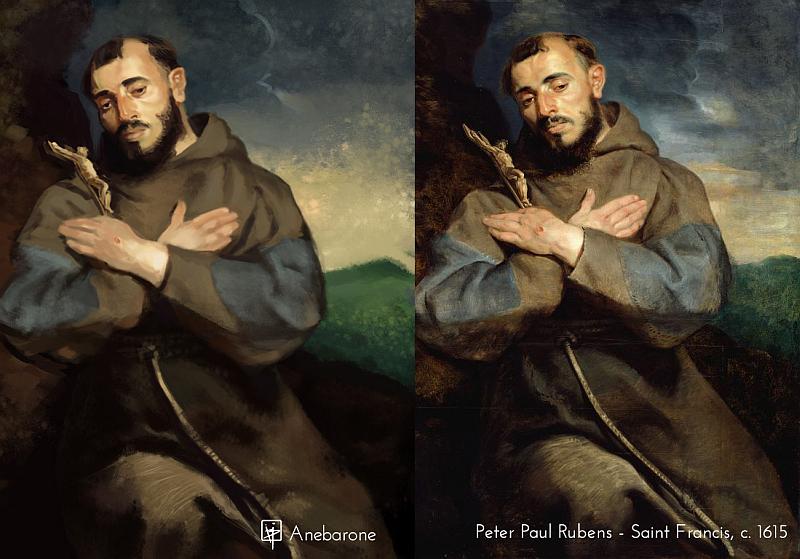 And this is another master study, from Alma-Tadema – painting his daughter, miss Alma-Tadema. I've studied In the Tempidarium, from the same artist, in the past.