Home » All Drawings » Hanna is not a Boy's Name Tribute
Hanna is not a Boy's Name Tribute
Hanna is not a Boy's Name Tribute
This webcomic has been a big hit on DeviantART around 2010, but unfortunately was discontinued by the author, Tessa Stone. For short, the story is about a freelance paranormal investigator and the people he finds along the way (most of them happen to be some sort of supernatural being.) That combined with Tessa Stone's beautiful and dynamic style has turned this into one of my all-time fav comics. 
And you can check the author's current projects here.
I still have heartache whenever re-visiting this story, so I decided to put up a special post with all my HINABN art: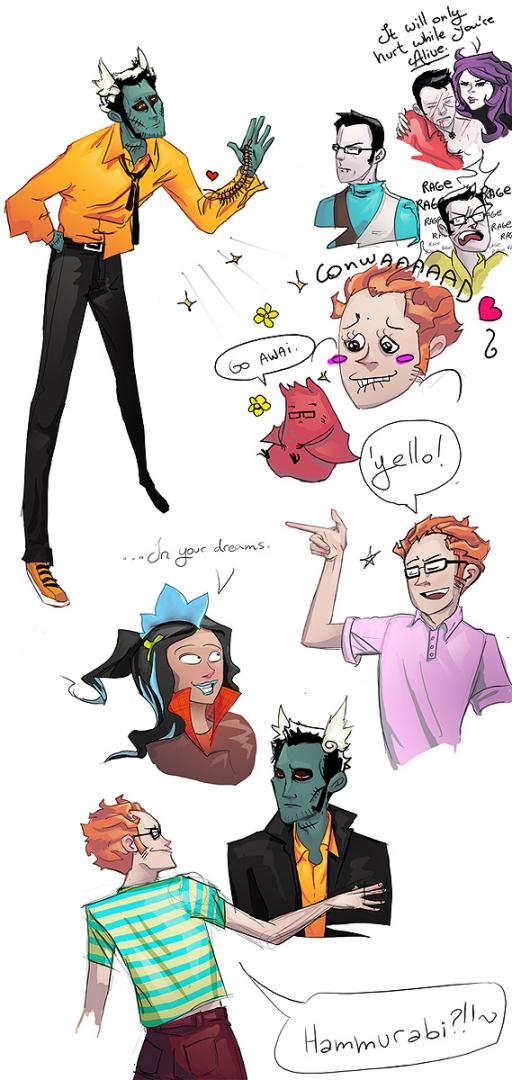 So, here is the main trio of characters: Green zombie guy has no name at all. So people call him zombie guy, dead man or rotted corpse. He has the best hairdo among zombies and living people as well. And I'm pretty sure he sings like Dave Vanian, from The Damned. Second is a hyperactive lad (Hanna) who happens to be a paranormal investigator and the third, ah, Conrad Achenleck, my heart… couldn't care less about you lies. You useless, frightened vampire.
There is also Toni (the badass, blue-haired werewolf lady), Ples Tibenoch (a tormented android or cyborg) and Doc Worth, seen below.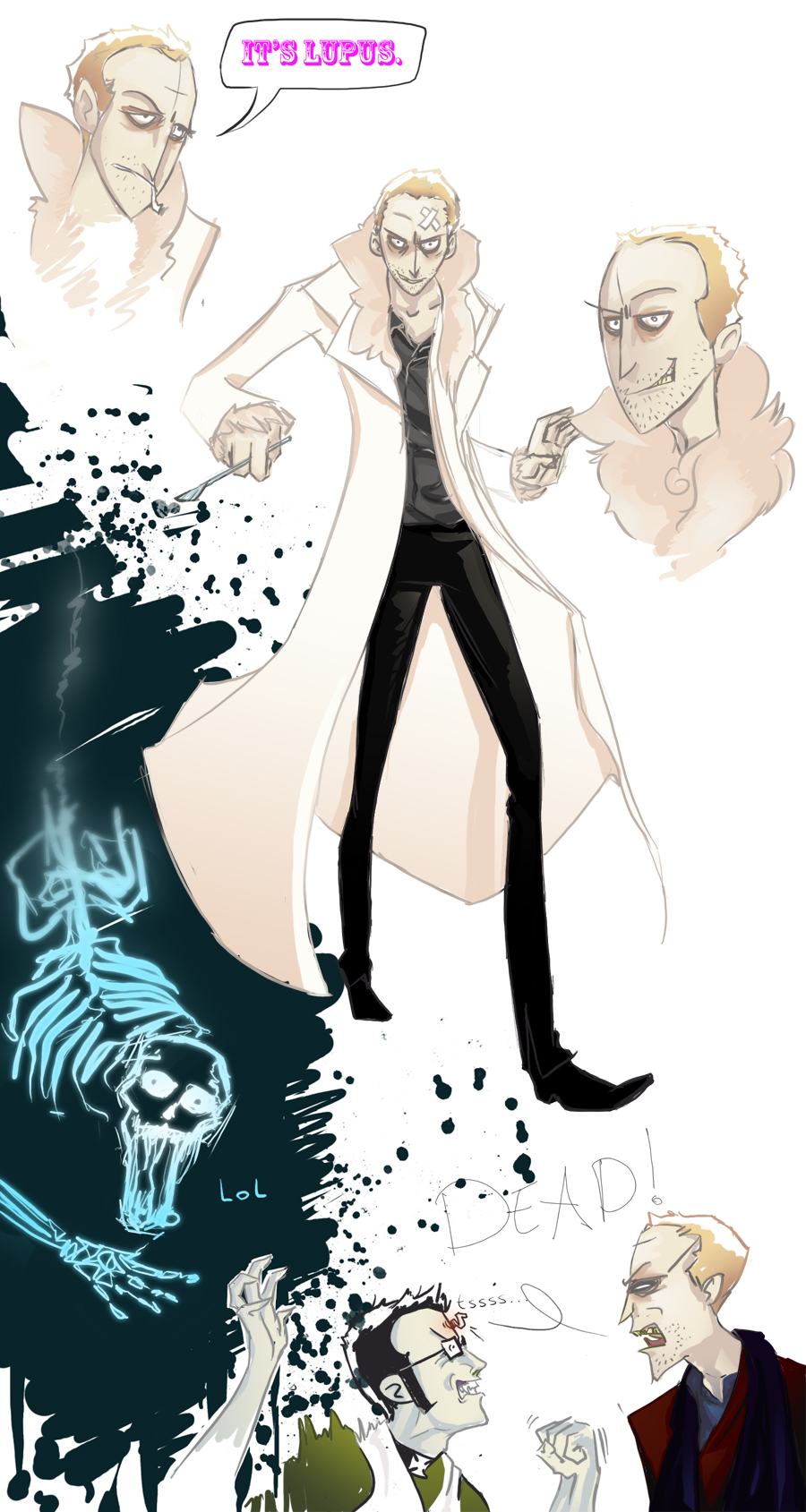 'tis doc Worth. He isn't exactly a doctor, but you'd better call him so or he'll prolly inject his own spit into your carotid. The other guy down there isn't worth mentioning. (wait, did I made a pun?)
The character in a green vest/white vest is actually Conrad!