Home » All Drawings » D&D Characters | Rogue Elf
D&D Characters | Rogue Elf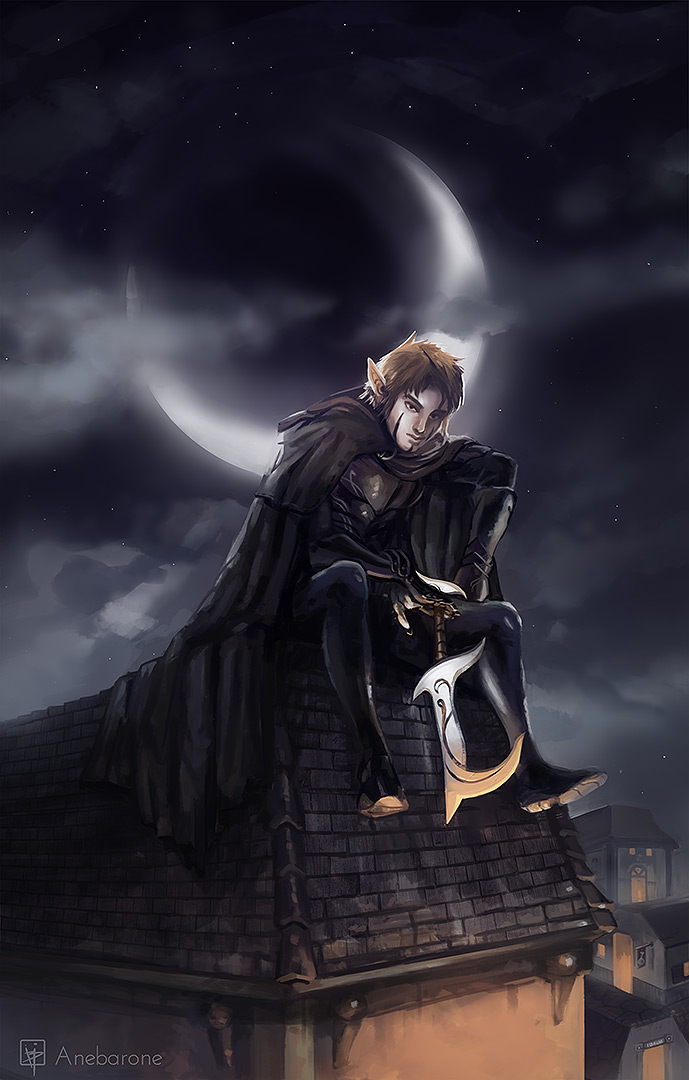 Commission with a D&D elf/rogue character.
Development
To those who are curious about how I usually proceed with commissions:
First, the client will send me image refs, descriptions and ideas for the scene.
I'll usually develop 2-3 thumbs, like the ones above, with the objective of setting down the pose and settings. Things will look very rough and thumbnail-y at this point.
Since this is a fully painted commission, I don't bother with refining linework and jump straight into colors. 1-2 thumbs. In the end I had 2 different color thumbs – also rough, which I send to the client for feedback on atmosphere/shading/etc.