Home » All Drawings » Fanart – Sansa and Sandor
Fanart – Sansa and Sandor
Sansa and Sandor – "There's a pretty for you!"
Sansa Stark and Sandor Clegane, the Hound. A 2011 scene vaguely inspired by one of their encounters in Game of Thrones, the first A Song of Ice and Fire book.
I've also painted some ASoIaF landscapes and misc. drawings with Arya/Gendry/Hot Pie.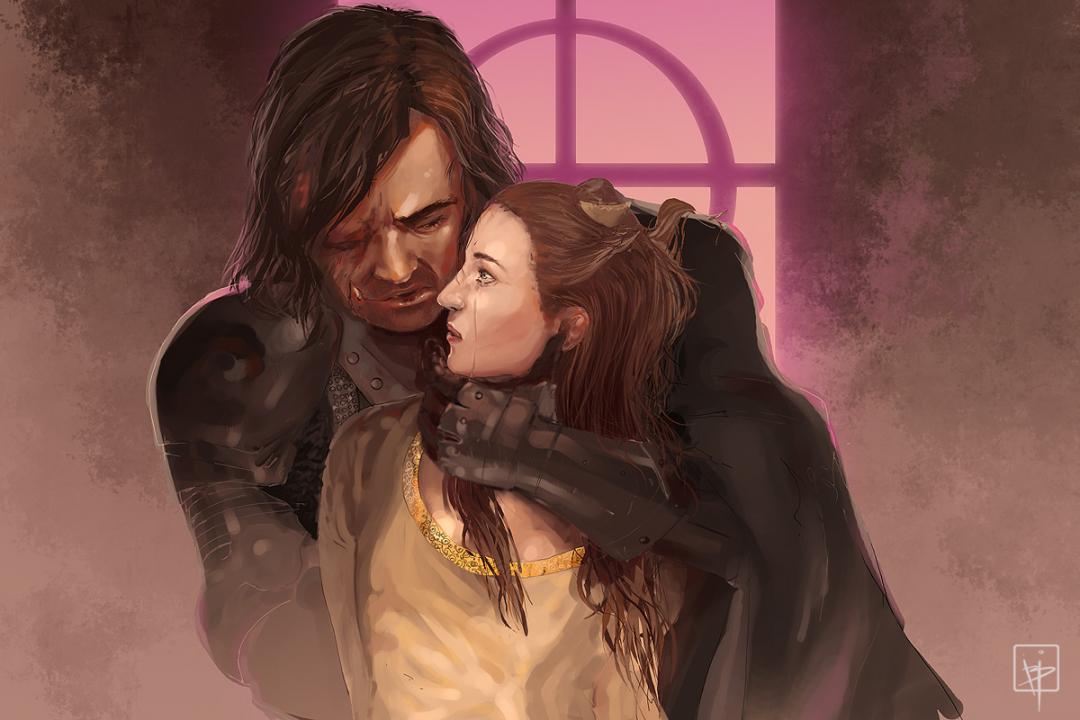 Slight spoilers about the first book and Game of Throne's first season: Their interactions can get pretty tense in the books, but they've been a bit "softened" (and almost romanticized, maybe?) in the series. I see them as a beauty and the beast trope and am super amazed to see the sheer amount of fanfiction and fanart the internet is creating with them. I believe this is known as SanSan fanart. I can imagine how amused both Sandor and Sansa would be if they knew about their fandom.
Observation about the HBO series: Cersei (Lena Headey) can look disgusted, happy, thoughtful and constipated in a single expression and I find this absolutely mindblowing.