Home » English Entries » WIP | Dragon's Dogma Fanart
WIP | Dragon's Dogma Fanart
Some bits on a (wobbly) fanart progress
I wanted to share with you a bit of my painting process for a Dragon's Dogma fanart. This is a currently unfinished painting.
First, I took several screenshots from the game (to figure out the Arisen and Pawn's armors, etc) and researched references for the poses and mood. This is one of the reference sheets:
I start with a traditional base sketch, laying out perspective grids and positioning the characters. The Arisen's left leg is proving to be a problem and seems to be off perspective. One of the reasons I'm taking a break from this painting is to shoot references and correct foreshortening and composition issues. (I still like this sketch, though! Oh well.)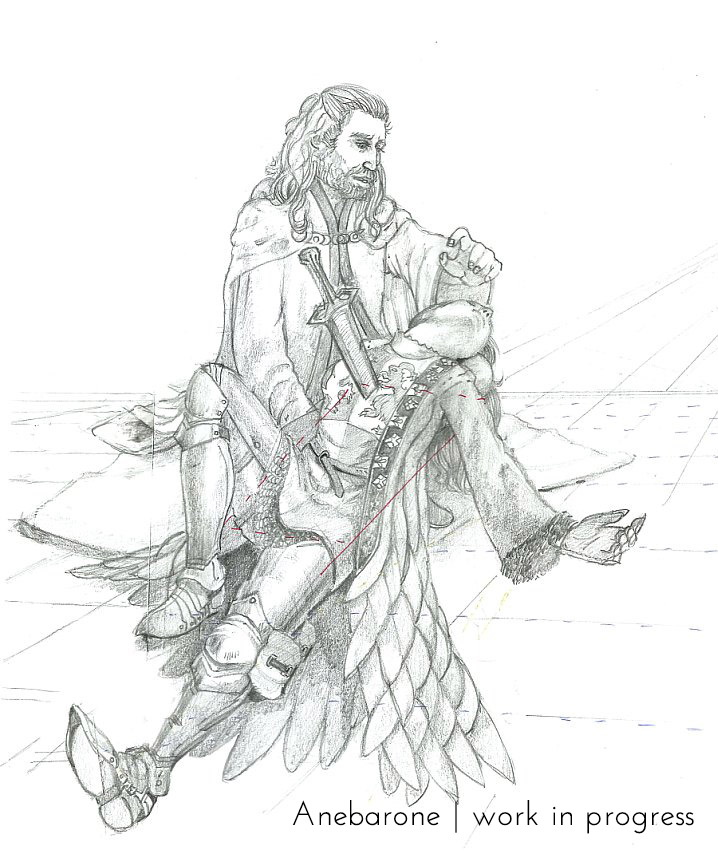 Laying down the grayscales. Values look mostly fine! I also experimented with the background a bit.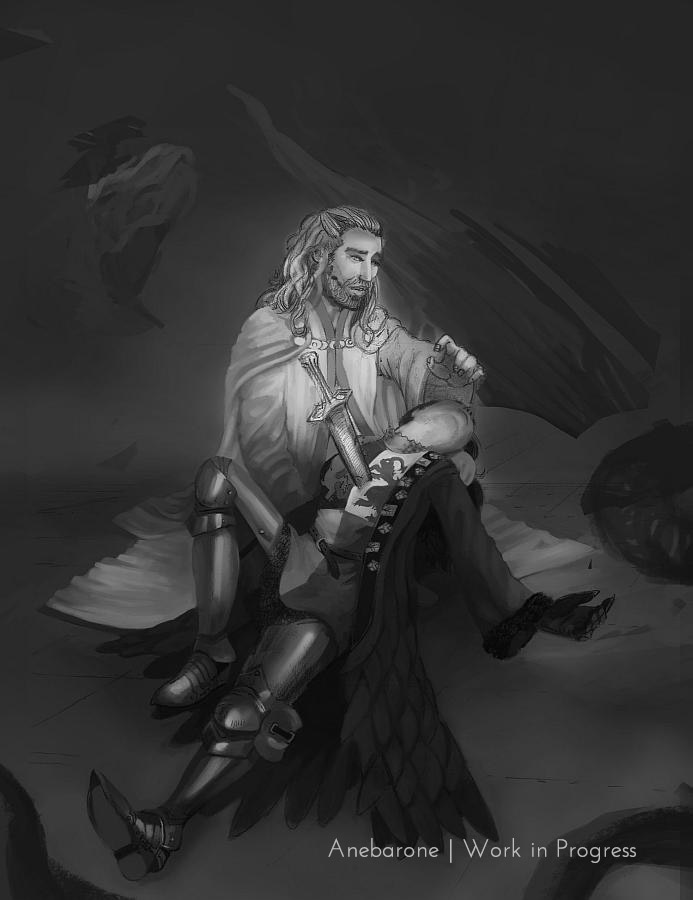 In this playlist I've been uploading timelapses or live streams with most of my progress. You'll see progresses from the next steps in there:
From now on I carefully select each element in the painting and start using gradient maps to set an overall color mood.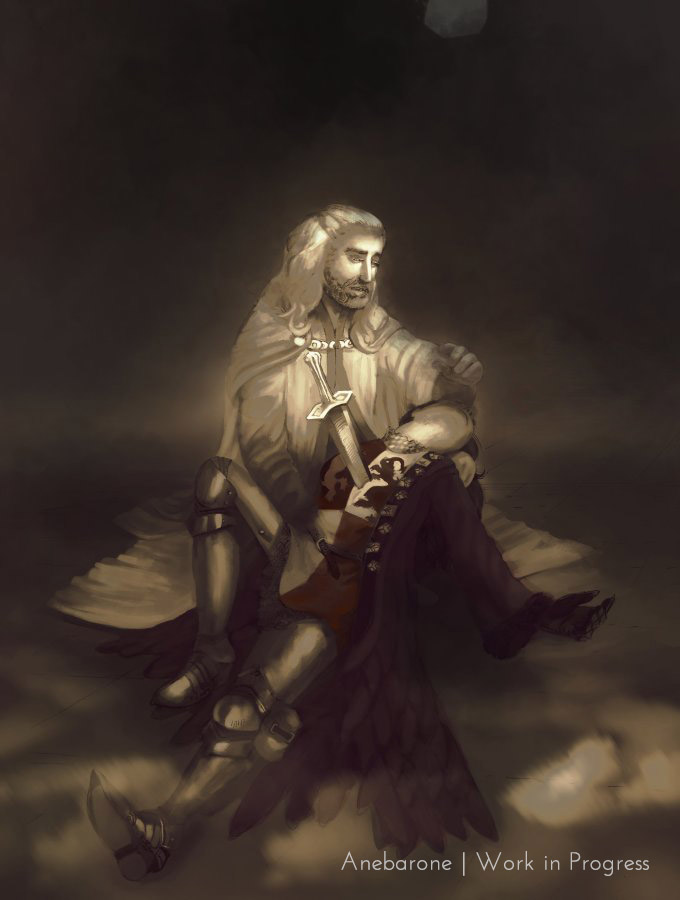 This is close to the point in which I've decided to take a break from the painting and review the whole illustration. I've used references for both character's poses, but they were in different photos and I wasn't able to really make it seem like they're in the same plane. Robert Chang/Lunatique, from the CGTalk forums calls this "frankensteining," which… well, makes a lot of sense. I've also received some wonderful critique by the folks at Conceptart.org. Those two links may help anyone who is struggling with similar issues in their paintings.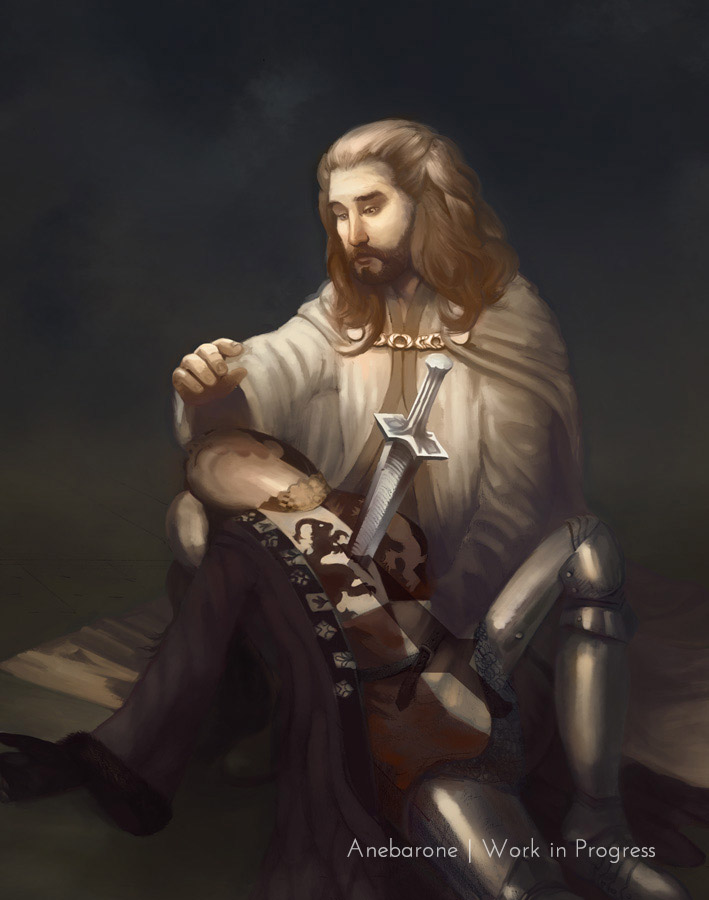 Taking everything to the next level
So, to summarize, these are some of the things able to save the finished painting:
Study and reference drapery, specially for his robe;
I'll probably redraw her legs entirely to fix the composition;
Fix the Arisen's neck, face and shading;
Git gud
If you have questions about how I work on my illustrations or would like to share some insights, drop a comment!